Well Cocktails
$6
Vodka, Scotch, Bourbon, Rum, Tequila, Gin.
Call Cocktails
$8
Absolut Vodka, JB Scotch, Jack Daniels, Bacardi Rum, Jose Cuervo Tequila, Beefeater Gin.
Premium Cocktails
$9.25
Grey Goose Vodka, Glenlivet 12 year Scotch, Makers Mark, Capt. Morgan's Spiced Rum, Hornitos Sauza Tequila, Bombay Sapphire Gin, Baileys Irish Cream.
---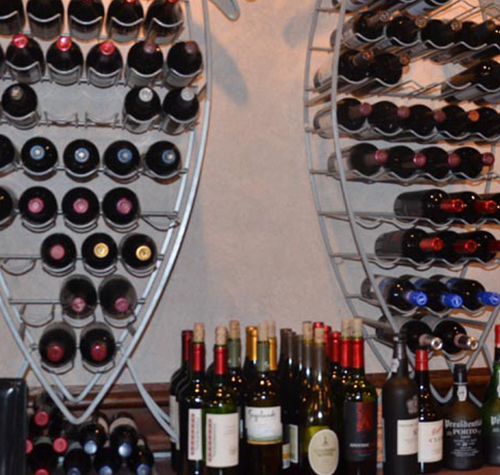 Columbia Winery Chardonnay$9
Duck Pond Pinot Gris$9
Pacific Rim Riesling$8
---
Sterling Sauvignon Blanc$9
Apothic Red Blend$8
Sagelands Merlot$9
Stone Cap Syrah$9
Mirassou Pinot Noir$9
Drumheller Cabernet Sauvignon$9
---
---
---
Malt Beverages
---
Bud, Bud Light, Coors Original, Coors Light, O'Doul's Amber N/A$4

Alaskan Amber, Corona, Heineken, Widmer Hefeweizen, Beck's N/A, Angry Orchard Crisp Apple Cider, Mirror Pond Pale Ale, Guinness, Black Butte Porter$5.25
---
---
The Silver Salmon Grille also features an excellent Fine Wine List to choose from by the bottle. Additional liquors and wines are available on request.
---
No Host bar fee $150.00
Hosted bars will have a 20% gratuity applied on bar total.
There will be a $250.00 minimum on all bar services.
If you have any questions about any of our Catering services, please contact us.
---